| Home | Beauty | Entertainment | News |
| --- | --- | --- | --- |
CLASSIC RESURGENCE UNLOCK GANT'S
LATEST SPRING/SUMMER 2022 COLLECTION OF PREPPY POLO SHIRTS.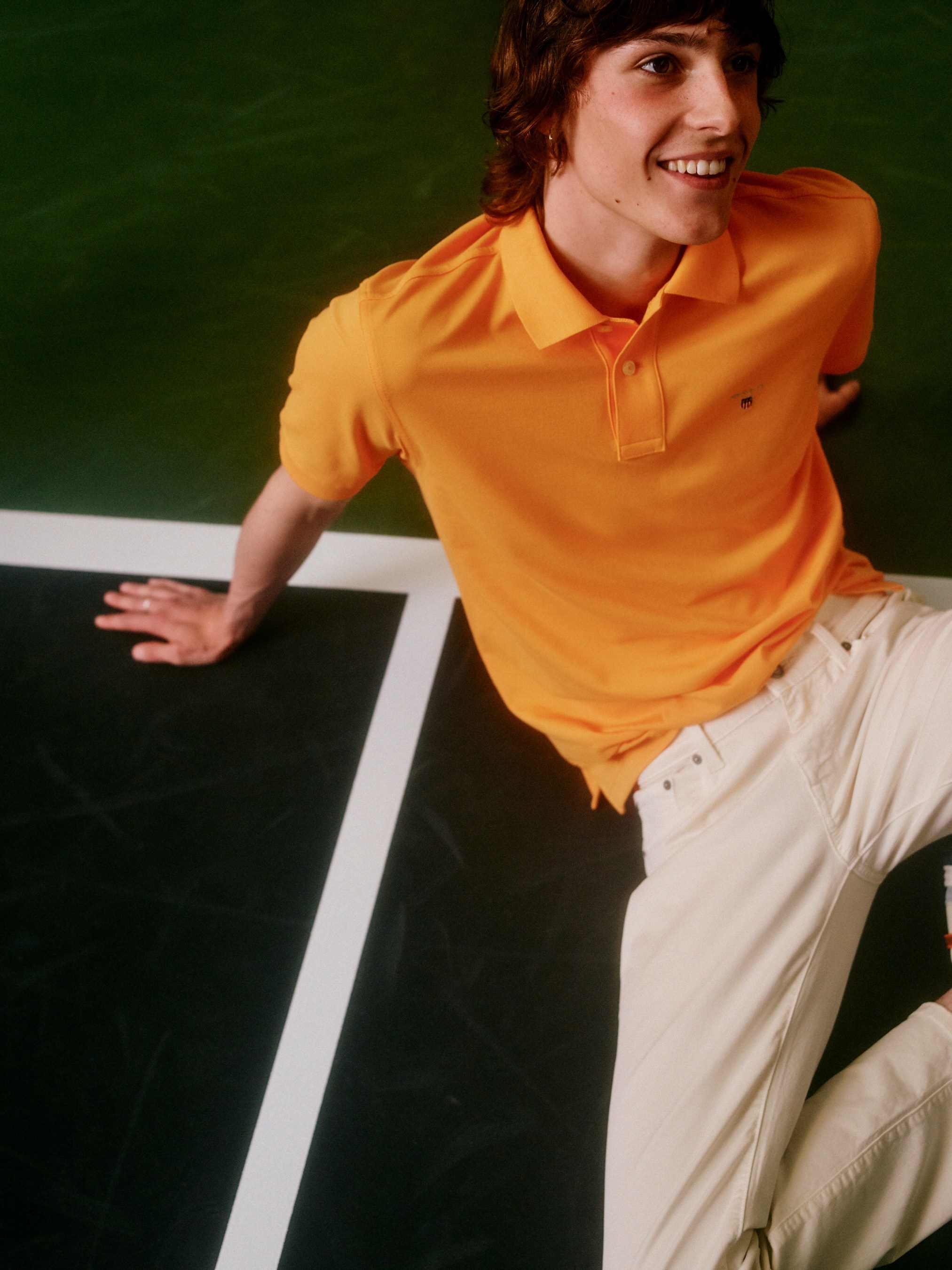 -

Shanghai, May 5, 2022 /NYI/ -- Recently, GANT released its latest Spring/Summer 2022 polo shirts to awaken the vitality of summer. Since its inception in 1949, the brand has been founded and has always led the preppy style of dress. Founded by the Gantmacher family in the university town of New Haven, GANT has created iconic products that have become popular across the United States and changed the way people dress around the world. For more than 70 years, GANT has continued to innovate and grow, but what has not changed is the dedication to quality, the unremitting pursuit of color and innovation, and the belief that never stop learning.

Polo shirts are considered classics of American fashion and are also one of the classics of GANT Academy style. Its design originated in tennis, but GANT's Polo shirt is not only sporty, but also takes into account the modern fashion style. As a pioneer of the color revolution that changed the trend of the academy in the 1950s, GANT continues the bold and rebellious color tradition of the past, using bright and bright tones such as orange, green and pink, combined with eye-catching prints and patterns to express individuality. This season's flagship classic pearl mesh polo shirt is equipped with breathable and comfortable fabrics that combine functionality and fashion for a superior wearing experience.
n addition to continuing the classic design, a more avant-garde design was used to create a rowing knitted short-sleeved Polo shirt, inspired by the rowing team's uniform, double-buttoned placket contrast ribbed lapels, and V-shaped pattern embroidered on the shoulders and chest.
the crisp stripes and eye-catching colours that balance athleisure and chic are timeless classics of coastal style. wear yours with skirts, shorts or trousers for a variety of styles. the dahlia print blends charming bohemian romance into the academy style, bringing the overall pairing to life. breathable and comfortable beaded mesh fabric for a variety of wear scenes, whether it is casual sports or beachside vacations, it is full of informal college style.
GANT 2022 Spring/Summer Series Polo items have now been launched in GANT stores nationwide, Tmall official flagship stores, Jingdong official flagship stores and official WeChat malls.